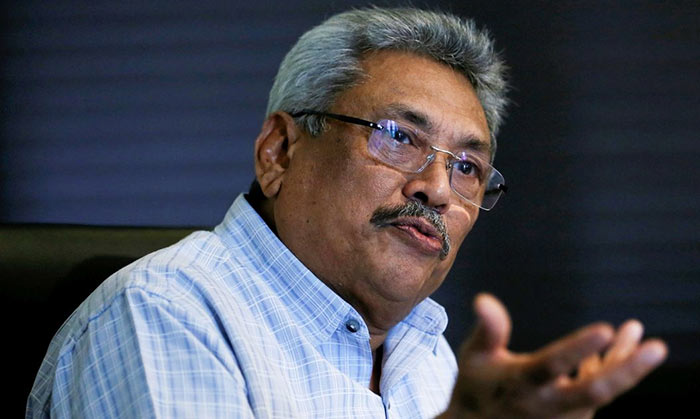 Former Defence Secretary Gotabhaya Rajapaksa on Sunday said Finance Minister Mangala Samaraweera was spreading false propaganda against him because the minister was aware of his ability.
He recalled how Minister Samaraweera pasted posters against Prime Minister Ranil Wickremesinghe during the time of President Chandrika Bandaranaike Kumaratunga.
"Recently, Minister Samaraweera said he knew Mr. Wickremesinghe could perform well and that was why he pasted posters against Mr.Wickremesinghe. Similarly, he has initiated a false propaganda campaign against me and I can say this is because he knows I can," Mr. Rajapaksa told an event organised by the Federation of National Organisations in Badulla.
He said the previous government didn't keep pointing fingers at people or locked horns with political opponents.
"We had work to do. We didn't keep blaming the Opposition or fight with political opponents. We were fighting with the ruthless terrorists who killed innocent civilians and damaged properties," he said.
He said what the country requires at the moment is a team who can work efficiently, identify policies and challenges in order to create polices to face those challenges.
"We shouldn't wait until the last moment to create policies after coming to power," Mr. Rajapaksa said.
Meanwhile, he said the government keeps opening projects almost completed by the previous government in order to score points.
He also said there is no national security in the country today. "The country should be stable and the security should be established in order to develop the country. Otherwise, no investor will come to Sri Lanka," he said.